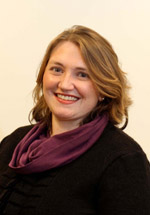 Cathleen has built a reputation as a forward thinker, thought leader and collaborative leader when it comes to public policy. Most recently, she has worked at the Board of Public Utilities working with businesses and local government through the New Jersey Clean Energy Program.
Her work in Transportation has focused on looking at traffic safety and infrastructure as a key piece in the state's economic development and sustainability movements. Making downtowns more pedestrian and bike friendly helps to encourage foot traffic and make a location more desirable for residents and businesses. Those same principles have been applied to her work in energy and sustainability, working on holistic ways to reduce energy usage, encourage clean energy production and change behaviors to reduce waste and emissions.
As a local leader and through her legislative work, she has built coalitions with environmental groups to explore and invest in new transportation options and prioritizing downtowns, trail networks and sustainability efforts. Innovations like autonomous and connected vehicles can reduce reliance on personal vehicles and change the way our local economies grow.
A Lawrence Township councilmember and former Mayor, she has worked on a variety of economic development issues. As a young woman elected to office and as a woman often working in male dominated industries, Cathleen has lent her voice to a variety of efforts to encourage woman to be active in public service and to take on leadership roles, including her "Mommy Mayor" column on MercerMe.com.
In the past, she has worked for the administrations of four Governors' in a variety of roles and for Congressman Rush Holt. She is a graduate of Douglass College and spent most of her college career as an active member of The Daily Targum, ultimately becoming the Managing Editor.
She currently serves on the Board of the New Jersey Bike Walk Coalition, the Board of Central and Southern Girl Scouts and the Mercer County Federation of Democratic Women, as well as volunteering at her daughter's school and Brownie Troop.
Cathleen resides in Lawrence, Mercer County with her husband Paul Penna, her daughters Abigail,8 (a Brownie), Bridget, 5 and their dog Elena.