Healthy Living in Lawrence and the Mayors Wellness Campaign
This page will show you different options that are offered in Lawrence Township by many groups that are helping Lawrence live healthy. This includes the Mayors Wellness Campaign which is a statewide community health initiative that provides evidence-based tools and strategies for mayors and community leaders to help their residents achieve healthier lifestyles and to improve overall health and wellness in their communities.
To learn more about the Mayors Wellness Campaign click the link here https://www.njhcqi.org/mayors-wellness-campaign/
Lawrence Township Recreation Department
https://www.lawrencetwp.com/departments/recreation
Spring/Summer Programs are available online for registrations-https://www.lawrencetwp.com/departments/recreation
Street Hockey Program, Youth Running Club, Adult Walking Program, Youth Exercise Class, Yoga in the Park, Basketball Clinic, Safety Town, Safety Town Volunteers, Tennis Lessons, Community Gardens, Pickleball Lessons, Summer Camps-Summer Fun Camp-Nature Center Camps-CSI Camp-Art Camp-Basketball Camp, Corn hole League, Family Yoga, Mini Movers, Hula Hoop Exercise Class, Water Aerobics

Special Programs/Events
February
14-Valentines Day Walk-Take a romantic candle lit one mile walk along the lake at Colonial Lake Park
Lawrence the
Leprechaun-Take a walk in the parks and help us find Lawrence the Leprechaun. If you find him a prize may be waiting for you!
Lawrence Community Gardens-The Lawrence Township Recreation Department provides 20' by 20' garden plots for the gardening enthusiast.
March 30th is National take a walk in the park day. Visit one of the beautiful Lawrence Township parks and enjoy the fresh air, views and your neighbors! Lawrence Township park information and directions are found here
https://www.lawrencetwp.com/maps/parks-facilities-map
Egg Hunt at the Park-April 9th
Memorial Day Parade and Ceremony-May 28th
Lawrence Township Health Department
https://www.lawrencetwp.com/departments/health
Alcohol Awareness Information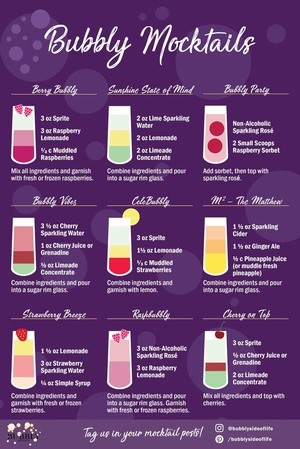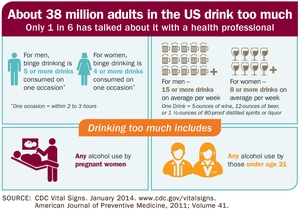 Lawrence Township Senior Center/Office on Aging
 https://www.lawrencetwp.com/departments/Office-on-Aging-Senior-Center
Senior Health Fair-May 3, 2022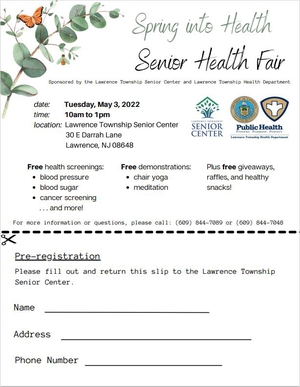 Lawrence Township Environmental Education Foundation
Start your month off right. . . Introducing First Saturday Walks at Drexel Woods and the Lawrence Nature Center
Each month, on the first Saturday, the Lawrence Township Environmental Education Foundation is sponsoring free walks through the meadow at the Lawrence Nature Center and Drexel Woods to see the wonders of nature, learn about the history of Lawrence Township, and enjoy the great outdoors. Each month is a different theme. Starting times vary, so visit lawrencetwpnature.com/events for details.
April's First Saturday Walk Join David Bosted at 4:00 p.m. on Saturday, April 2nd, to celebrate the bicentennial of landscape planner Frederic Law Olmsted. You'll learn about Olmsted's contributions to Lawrence and Mercer County and his vision of the public health benefits of public parks. Wear long pants and sturdy shoes for muddy trails. All ages are welcome for this free program.
May's First Saturday Walk  Naturalist Leader: Dennis Waters Saturday, May 7th, 9:00-11:00 a.m. Anne Demarais Nature Center,  481 Drexel Ave Lawrence Township If you turn over a log, what do you find? There's a whole community of creatures who enjoy living where it's dark and moist. We will walk through Drexel Woods, turning over logs to see what is hiding underneath. With luck, we'll find a red-backed salamander. We'll also look for spring flowers and plants. Remember that if you turn over a log, you should put it back the way you found it. Trails may be muddy, so wear suitable shoes.
Lawrenceville Main Street
Lawrenceville Main Street provides many art and music festivals throughout the year. For more information and event calendar click here: https://www.lawrencevillemainstreet.com/
Lawrenceville Main Street is proud to present Sculpture in the Park. This unique installation of thirteen sculptures provided by The Artists of the Motor Exhibit at Grounds for Sculpture in Weeden Park is sure to draw art lovers from near and far. https://www.lawrencevillemainstreet.com/sculpture-in-the-park
Music in the Park 2022 promises to be the best yet!  Come and enjoy the free concert series and great food from our local chefs.  https://www.lawrencevillemainstreet.com/music-in-the-park
Spring Arts and Music Festival https://www.lawrencevillemainstreet.com/calendar-of-events
The Green Advisory Committee, Sustainable Lawrence, and Mercer County Sustainability Coalition
Celebrate Earth Week 2022 with a week of Earth friendly events both online and in person. 
Lawrence Hopewell Trail Corporation 
Connects people and communities and promotes development of links to wider trail networks.
Creates and leads cooperative initiatives to build and maintain the 22-mile LHT multi-use trail in Hopewell and Lawrence Townships, providing alternative transportation options and safe, equitable, and enjoyable access to the outdoors for recreation, health, and wellness.
Engages people of all ages, abilities, ethnicities, and backgrounds from Mercer County and beyond in supporting the LHT and its programs to meet diverse needs and interests.
Collaborates with communities, corporations, nonprofit organizations, and governments to achieve its goals.