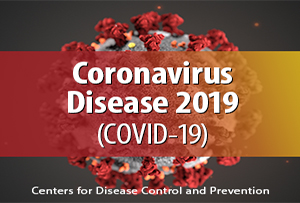 Residential households in the U.S. can order one set of 4 free at-home tests from USPS.com. Here's what you need to know about your order:
Limit of one order per residential address
One order includes 4 individual rapid antigen COVID-19 tests
Orders will ship free starting in late January
Here is the link: https://special.usps.com/testkits
The attached contains answers to many questions you may have about the COVID booster.
The Health Department will continue to host COVID-19 Vaccine Clinics from March to June 2. See the following links for more information.
Lawrence Community Center Vaccine clinics will be held throughout the County  for the month of March.  Slackwood Firehouse will provide COVID testing on Thursdays.
If you tested positive for COVID 19 you may be eligible to receive monoclonal antibodies treatment. See the attached for details of eligibility.
The NJ Department of Health has prepared several flyers to answer many questions and provide facts about Covid and Pregnancy, Family Info, Safety & Development and How to Protect Your Family.
Should you get the third COVID booster? The attached provides details on who should get the booster.
Did you lose your COVID Vaccination Card? Here is information on how to get a replacement.
Latest information about the Delta Variant of COVID can be found here.
The Department of Health has developed an app for your mobile device to provide easy access to your vaccination record/card. For more details use this link.
Do you know someone who still needs a vaccine? Together, we can prevent new outbreaks in our communities and protect our families and friends. Here is a link to info you can share with others.
The Greater Mercer Public Health Partnership is conducting a survey on those who've been COVID vaccinated to better understand residents perceptions and experiences. Use this link to complete the survey.
Don't let the lack of transportation prevent you from getting a COVID vaccination. Ride United Transportation Access provides free/discounted transportation to vaccination sites.
Homebound residents who have not yet connected with their local health department, or a home health agency, and who need an in-home vaccination should visit www.covid19.nj.gov/HomeboundVax  or contact the call center at 855-568-0545. The Department of Health will follow up with you to assist in connecting you with a vaccine provider.
NJ Health Department addresses concerns about the Johnson & Johnson vaccine in this flyer.