Councilmember Jim Kownacki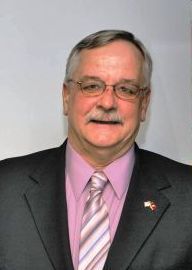 I have been involved in Lawrence Township on various boards and committees since I moved here in 1997.
As one of eight children growing up in South Trenton in an ethnically diverse family, my father Polish, my mother Irish, I learned the values of hard work and service. I served our Country in the U.S.Marine Corp Reserves and Army Reserves with 20 years of service retired.
I was elected to Lawrence Township Council in 2010 and served as Mayor 2012 and 2013. Currently Mayor 2020-2021, I have served the residents of Lawrence Township for 12 years.
As a Military Veteran and a union blue collar worker I bring strong leadership to Lawrence Township Council. I will not promise that I will always agree with you, but I promise that I will listen to your thoughts, ideas and concerns before making any final decisions concerning Lawrence Township.