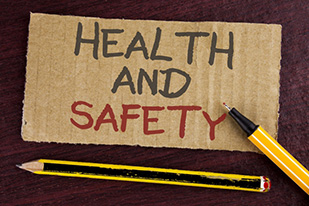 Summertime Safety
In just a short time, it will be June bringing the warmer weather and more time outdoors. Stay safe and observe these tips on summertime safety, pool safety and grilling safety. These tips can help to keep your four-legged friends safe, also.
Conversation of Your Life
You can't predict when a medical emergency or serious illness will happen and the impact it will have. Use this link for information about being prepared for these events.
NJ Poison Control Center
The NJ Poison Control Center is committed to protecting and improving the health of New Jersey's residents by reducing the impact of poison and drug exposures. For the latest
Health Advisory.
Project Take Back
In partnership with local law enforcement agencies, the Division of Consumer Affairs has made it as easily as possible for you to safely and securely dispose of your unused medications. For details
flyer