Recreation Department

Lawrence Township Recreation Department provides recreational programs that enrich the quality of life for Lawrence residents by promoting an active lifestyle and encouraging social interaction. The Lawrence Township Recreation Department offers a year-round selection of athletics, camps, special events, and instructional programs for the residents of Lawrence Township.
Nancy Bergen, Superintendent of Recreation
Jeffrey Radice, Recreation Leader
Emily Kurlander, Recreation Leader
ANNOUNCEMENTS:
Please visit our program catalog for the latest available programs.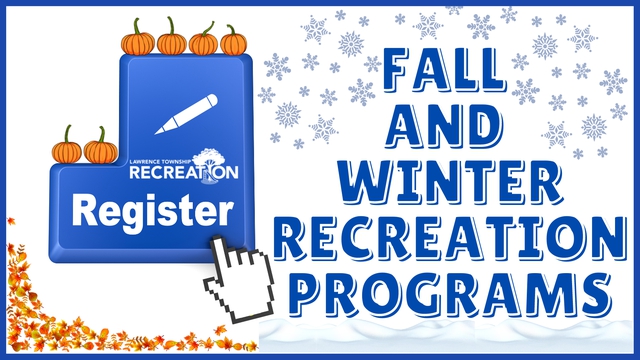 ---
Let's Discover Lawrence Together at Lawrence Community Day
Lawrence Township Community Day is scheduled for Sunday, October 2, 2022 at Central Park from 12p.m. to 4 p.m. Join us for a family fun day to celebrate all of Lawrence Township. There will be music, children's entertainment food and much more.
We are looking for organizations and businesses such as: Arts and Crafts Vendors, Lawrence Businesses, Lawrence Non-Profit Organizations, Food Vendors and Food Trucks. All vendors must pre-register to participate and space is limited.
Vendor Registration can be done online by CLICKING HERE
If you are interested in doing a demonstration, activity, sponsor an activity or would like to perform please reach out to us. 609-844-7067 or recreation@lawrencetwp.com or register online here https://forms.gle/58E2ishLnst3Gm6RA
This is a weather-permitting event and there is no rain date schedule.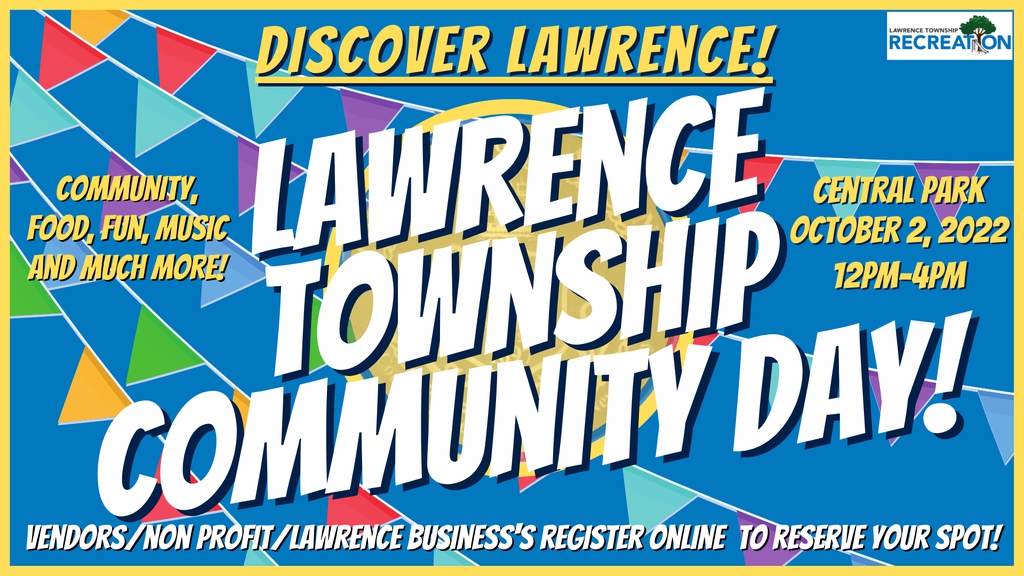 ---
NEW FUN CLASSES AND CAMPS!
and much more online!
---
Lawrence High School Pool Hours
Monday thru Friday
 Open and Lap Swim: 6pm - 9pm
Saturdays
Open and Lap Swim: 9am - 3pm
Sundays and Holidays
CLOSED
ATTN: THE POOL WILL BE CLOSED ON 9/26, 10/1, 10/5 AND 10/21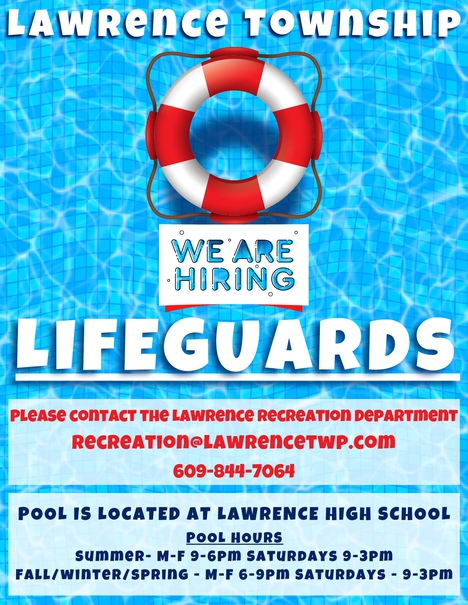 ---
Do you have an idea for a program and would like to run a program? 
We are always looking for new programs to offer to the community. If you have any interest or special talents and you would like to offer a program through us please email Nancy Bergen .
---
Community Events and Activities Page
Click here for information about upcoming Lawrence Township Recreation Community Events and Activities
Follow and Like us on Facebook:
Lawrence Township Recreation Facebook

COVID-19 Update:
For activities to do from the comfort of your home during this time view our guide to recreational activities.
Closings / Cancellations / Changes:
ATTN: THE POOL WILL BE CLOSED ON 9/26, 10/1, 10/5 AND 10/21