Recreation Department

Lawrence Township Recreation Department provides recreational programs that enrich the quality of life for Lawrence residents by promoting an active lifestyle and encouraging social interaction. The Lawrence Township Recreation Department offers a year-round selection of athletics, camps, special events, and instructional programs for the residents of Lawrence Township.
Nancy Bergen, Superintendent of Recreation
Jeffrey Radice, Recreation Leader
Emily Kurlander, Recreation Leader
Recreation Department Calendar
ANNOUNCEMENTS: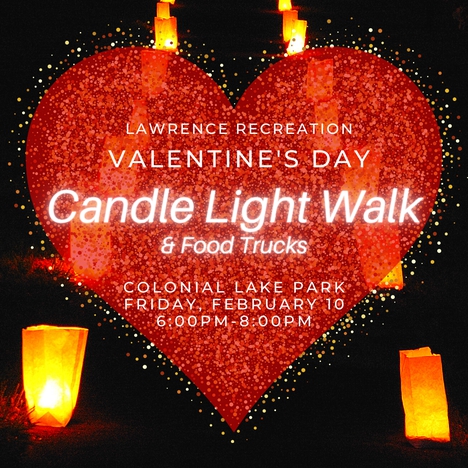 ---
Please visit our program catalog for the latest available programs.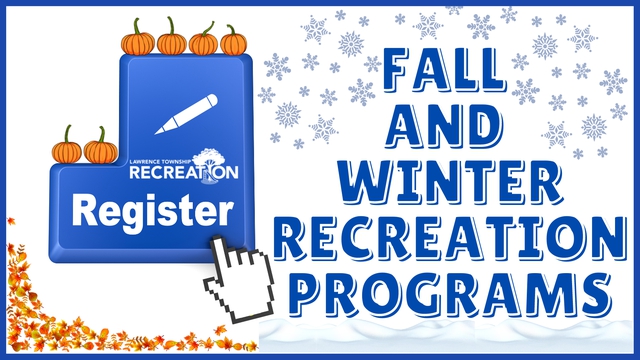 Spring / Summer Programs COMING SOON! 
---

6th & 7th Grade Boys
PLAYOFF SCHEDULE - 6th & 7th Grade Boys
8th & 9th Grade Boys
PLAYOFF SCHEDULE 8th & 9th Grade Boys
---
NEW FUN CLASSES AND CAMPS!
and much more online!
---
Lawrence High School Pool Hours
Monday: NO PUBLIC SWIM
 Tuesday: 6pm to 6:45pm
Wednesday: NO PUBLIC SWIM
Thursday: 6pm to 6:45pm
Friday: 6pm to 9pm
Saturday: 11:30am to 4:30pm
Sundays and Holidays: CLOSED
ATTN: POOL CLOSED 2/11, 2/18 & 2/20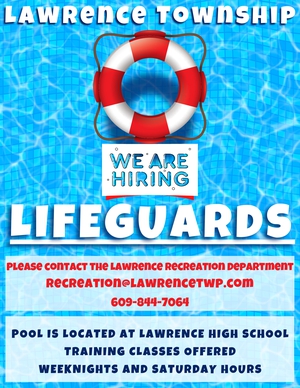 ---
Do you have an idea for a program and would like to run a program? 
We are always looking for new programs to offer to the community. If you have any interest or special talents and you would like to offer a program through us please email Nancy Bergen .
---
Community Events and Activities Page
Click here for information about upcoming Lawrence Township Recreation Community Events and Activities
Follow and Like us on Facebook:
Lawrence Township Recreation Facebook

Closings / Cancellations / Changes:
ATTN: POOL CLOSED 2/11, 2/18 & 2/20